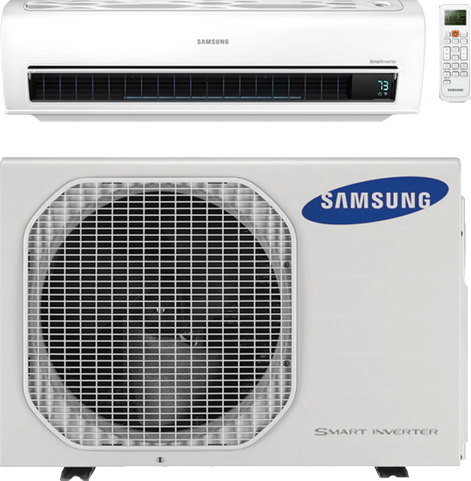 Duct free heating and cooling systems make your home's individual rooms or other small spaces more comfortable. Remember, just like whole-home systems, the higher the SEER and HSPF ratings, the more efficient they will be.
We offer a variety of through-the-wall packaged terminal air conditioners (PTAC) and duct free heating and cooling systems to meet any individual room's needs.
Samsung Minisplit Single Zone High Wall Indoor Units
Samsung Minisplit Single Zone Heat Pump Outdoor Units
Samsung Minisplit Multi Zone Heat Pump Outdoor Units

Free Joint Multi Max Heat® Outdoor Unit
View Brochure
Model Family: AJ0**MCS*CH/AA
Purpose: Heat and Cool
Zone Capability: Multi zone
Efficiency SEER: Up to 19 SEER
Efficiency EER: Up to 12.5 EER
Efficiency HSPF: Up to 10 HSPF
Energy Star Rated: Select models are ENERGY STAR® labeled
Refrigerant Type: R-410A
Sound Level: Quiet operation
Compressor: Inverter Driven Compressor
Factory Warranty Parts: 10 year parts warranty
Factory Warranty Compressor: 10 year compressor warranty
Manufacturer's Stated Benefits:
The FJM Max Heat® unit supports 2 to 4 indoor units for multi-zone control with one outdoor unit.
Through the SmartThings app, you can operate your unit from almost anywhere, at any time
One button auto addressing for simple system setup when completing installation
Each model uses a twin BLDC compressor for high performance, and low noise and vibration.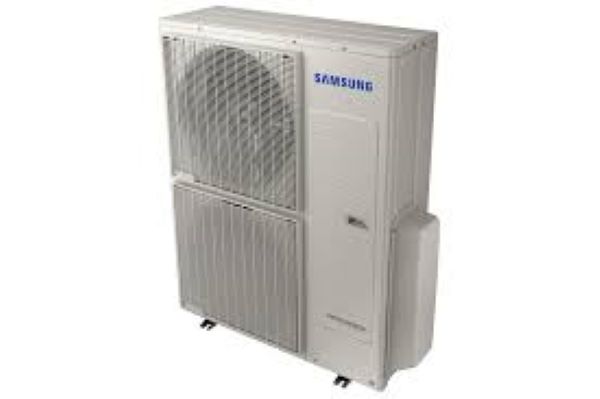 FJM - Free Joint Multi Outdoor
View Brochure
Model Family: AJ0***BXJ2CH/AA
Purpose: Heat and Cool
Zone Capability: Multi zone
Efficiency SEER: Up to 18.0 SEER
Efficiency EER: Up to 11.1 EER
Efficiency HSPF: Up to 9.5HSPF
Energy Star Rated: N/A
Refrigerant Type: R-410A
Sound Level: 48-51 dB
Compressor: Twin BLDC Rotary Inverter
Factory Warranty Parts: 10 year parts warranty
Factory Warranty Compressor: 10 year compressor warranty
Manufacturer's Stated Benefits:
Soft-start to reduce current demand during compressor start
Auto-restart after power loss
The outdoor unit shall be galvanized steel with a baked on powder coated finish for durability